Finally, you have built your new home. You've spent days and night ensuring your new home's design fills all of your expectations. From windows, to doors, to flooring, you were involved in the entire construction process.
Now that your dream house is complete, what about the landscape?
When landscaping a new home, it is like working on a blank canvass. The landscape is where you can put your personal touch. From green grass to stones, you have the freedom to decide which elements can satisfy your needs. The good thing about landscaping a new home is that you have the opportunity to seek fresh ideas according to your preference.
To love your landscape for years on end, consider the following tips.
DECIDE BETWEEN SOD AND SEED
When landscaping a new home, you will start with the basics. Meaning, you need to decide between sod and seed for your lawn.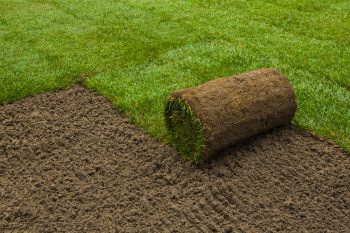 In terms of sod, you'll have instant turf and can control the erosion. During the growing season, you can plant anytime you want, but make sure to water regularly. When it comes to seed, you can take advantage of a vast variety of grass options, and it is considered to be an inexpensive choice.
CONSIDER THE DESIGN
You probably already have a design for the landscape in mind. Decisions regarding whether or not to install a pool, different types of irrigation systems, tree and shrub choices will all need to be made. If you decide to have a pool, choose materials for the retaining walls. Next, research professionals for landscape installation and help you improve your ideas to bring it to life.
START WITH THE BEDS PREPARED PROPERLY
Extra effort is required to prepare a rich and fertile soil in flower beds. It takes time for the grass clippings, weeds, and wood chips to blend to sustain these plants and trees. Also, consider different types of compost, such as manure or mushroom compost.
EXAMINE THE AREA
In landscaping a new home, is important to examine the different areas for growing factors such as sunlight, drainage, and aesthetics. Decide which areas are best suited for flower beds, trees, or vegetable gardens.
DECIDE THE PLANTING OPTIONS
Now that you have evaluated the areas, its time to choose the specific flowers and shrubs you will plant. Make sure the options complement the design. Other decisions, such as what breeds of trees, and types of vegetables should also be considered.  A professional can assist you in choosing the ideal greenery for your location, climate, and landscape design.
Now with these tips in mind, you can begin designing your landscape. Always make sure that the design can match all your requirements to ensure that you can enjoy the view of your landscape for years.